About Us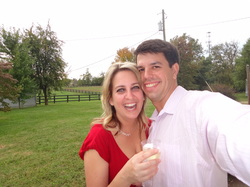 Dr. Bruno Mazzer and Dr. Fernanda Camargo
Bruno and Fernanda met in 1996, while attending Vet School together. Fernanda moved to Lexington, KY, after graduating to pursue her Ph.D. in Equine Pharmacology, while Bruno went to France to pursue his Ph.D. in Bovine Nutrition.

Together, they share their love and care for animals, and their son Artur.

Fernanda's involvement with horses started before she was born. Her great-grandfather and both grandfathers raised and raced horses. As a result, she has been riding since childhood. Her experience ranges from ranch cow horses, to Western and English.
---